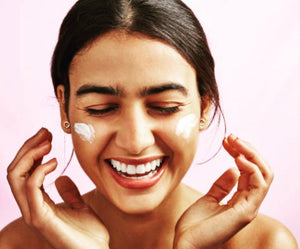 Green Girl Basics
Facial Moisturizers 10/28/23
Regular price
$ 95.00
Sale price
$ 125.00
Unit price
per
Tax included.
Saturday, October 28, 11 AM to 1 PM
This class offers everything you need to know to make luxurious facial moisturizers for yourself and for gift giving. We will discuss emulsions, preservatives, common misconceptions, and how to avoid mistakes. We will compare commercial facial moisturizers to what you will be making and discover the benefits for your unique skin care needs.
Most commercial moisturizers contain petrochemicals and are typically not worth the high cost. So why not learn how to do this yourself? Discover how easy and affordable it is to make organic skin nourishing moisturizers. We will use organic plant- based ingredients, hyaluronic acid, Vitamin C, , essential oils, antioxidants, herbal extracts and more!

Leave with four 2 oz moisturizers superior to anything available commercially. 
---