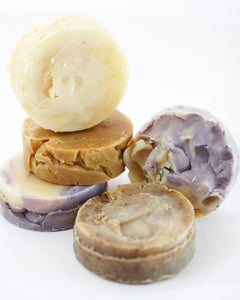 Green Girl Basics
Soap Salvage & Beautify 12/13/23
Regular price
$ 95.00
Sale price
$ 100.00
Unit price
per
Tax included.
Wednesday, Dec 13th, 7 PM- 9 PM  
What do you do when you realize you forgot a soap ingredient? What if the scent didn't come through? How do you prevent and correct issues like soda ash, holes, crumbles, discoloration, over-coloration, & dreaded orange spots. 
Never throw away a batch of soap! Learn how to salvage a batch that just didn't work out as planned. Discover how to recycle and improve soap to get beautiful skin care benefits, color, and texture you just can't get without some additional steps from an experienced soap maker. 
I will share the art of soap stamping, wrapping, packaging, and the best place to buy labels. Ask questions and get answers from an instructor with 23 years experience in the soap making game, making mistakes and learning from them. 
---